The Loxton Lutheran School Early Learning Centre offers your child a clear advantage as they start their learning journey.
Our centre provides a caring, nurturing and safe program within a stimulating and inclusive environment.  We understand that children learn best by making meaning of their world through play and in developing and exploring positive relationships with other children and educators.
Our ELC program and environment are designed to promote each child's curiosities and wonders in an inclusive space where they are supported to become confident, independent and active problem solvers.
Children and staff attending the ELC have full use of the school facilities, including the LIFE Centre, library, playgrounds and outdoor spaces. 
Our ELC provides the perfect transition experience for those families seeking to enrol their children at Loxton Lutheran School.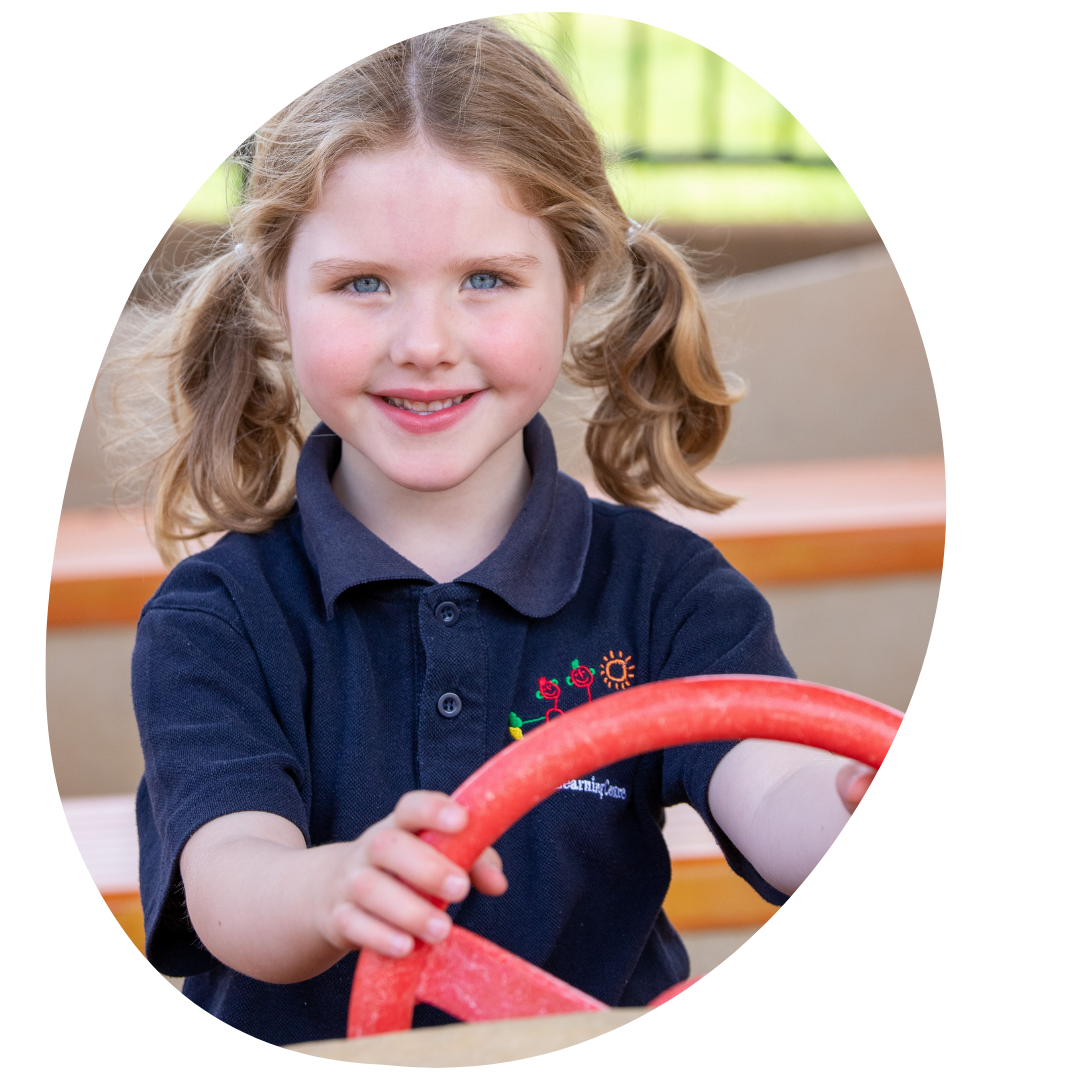 Director's Welcome
Thank you for showing an interest in Loxton Lutheran School's Early Learning Centre.
We acknowledge parents as children's first and most important educators.  Each child's learning and development is a partnership between home and the ELC.
Our experienced and well-trained staff create a safe, warm and inviting environment for young children to embark on their education journey.  Our centre offers sessional Kindergarten and Pre-kindergarten programs.
We invite you to come in and learn more about our Early Learning Centre and the opportunities we offer.
Philosophy Statement
At Loxton Lutheran School Early Learning Centre, we believe that each child is a valuable and unique individual created by God.  We additionally believe that:
Children learn in their own time and have preferred styles of learning

Play-based learning is at the core of our daily program

Children grow and develop to their maximum potential when they are happy and feel secure

Children should feel a sense of belonging regardless of race, gender, age, ability, social status or family structure

Safe, nurturing relationships are the foundation to successful learning, since this supports the development of confidence and a strong sense of identity and self

Staff facilitate children's wellbeing by being approachable, caring, responsive and available

Staff continuously set and review each child's learning goals in accordance with their interests, needs and personal strengths
About ELC
Our Early Learning Centre welcomes children from 3 years of age up to the age of 5 and then they can begin Reception at Loxton Lutheran School.  We pride ourselves on providing students with a smooth transition to school through visits to our primary school and accessing school facilities during the week.
The centre is open from 8:00am – 4:00pm each day during the school term. The centre is licensed for 20 children. The centre is closed on public holidays and all school holidays.
Our Early Learning Centre is staffed by qualified teachers and child-care co-educators at all times.
Our centre has been recognised by the Australian Children's Education and Care Quality Authority (ACECQA) as Meeting the National Quality Standard in all areas.
Services Offered
1. Sessional Kindergarten (Tuesday, Wednesday and Friday): Children are able to complete their preschool education at the Early Learning Centre.  Universal Access is available up to 15 hours (2 days) for preschool education per week for 4 year-old children.  All children turning 4 years of age prior to 31st of May can commence kindergarten in Term 1 of that year.
Children who are under the Guardianship of the Minister or are of Aboriginal or Torres Strait Islander descent can commence kindergarten from 3 years of age. They are able to attend up to 12 hours per week until they are eligible to formally begin the kindergarten program.
2. Sessional Pre-kinbdergarten (Monday and Thursday): The Pre-kindergarten program is available to all 3-4 year old children.
Learning Program
Our learning program is based on the Early Years Learning Framework (EYLF) 'Belonging, Being and Becoming' national curriculum framework covering birth to five years.  Our learning program aims to extend and enrich children's learning and to foster their smooth transition to school.  Our rich and engaging learning environment provides each child with the opportunity to play, discover, investigate, wonder and grow.
Targeted and specific Literacy and Numeracy sessions are part of the daily program as we seek to develop early Literacy and Numeracy skills.
Additional Services Offered
A bus service (user pays) to within and outside the Loxton township area
A school transition program from Weeks 5-7 of Term 4 for those attending Loxton Lutheran School in the following year
Our two children attend LLS, they are both thriving in their learning and social lives at school.
In our experiences the staff have always taken time to meet with us and communicated well. We have been able to work together to achieve success for our children's learning and wellbeing. Both our children have a strong sense of belonging and look forward to going to school where they have grown strong relationships with both their peers and staff. Our family feels blessed to be part of such a wonderful school.
-Andrew & Nikki Tullett
Our first child really struggled with the transition from home to preschool. It was challenging, overwhelming and exhausting for us all. We knew our road ahead would be a continual battle, so we gave our child a further year in an early learning setting where they could continue to question and analyse the world around them, before sending them off to school.
We were incredibly blessed to have the option to send our child to the Loxton Lutheran School, Early Learning Centre. A safe, calm and nurturing environment where not only educational needs were addressed but more importantly in these tender years, the emotional and social wellbeing needs were met too. There was certainly no hesitation of knowing where to send our second child to begin her preschool journey.
It was a beautiful stepping stone from early learning to school, all in the one location!
– The Row Family.
Our family has been part of the Loxton Lutheran School community since 2012 when our eldest child started at the Early Learning Centre. We have loved being part of such a close, nurturing and caring community. Loxton Lutheran School has motivated and engaged teachers who are committed to helping all students achieve their personal best.
As parents, what has continued to impress us is the school spirit, community involvement and camaraderie between everyone. Our children have benefited from many opportunities to represent the school in the community in the form of camps, excursions, sporting events and the arts.
We have found LLS to be a nurturing environment that has helped to instil morals and values in our children and we would highly recommend Loxton Lutheran School to others.
– Allison & Michael Ingerson